Dear community, allow us to welcome you here on our very first development log. Our team at Abyssall has been working on Project A since the late 2020, however, in January 2021 we decided to rework most of the game mechanics from scratch so they were optimized for servers to handle more concurrent active people and NPCs. We are preparing a playtest showing core features of the game.
Here's a list of features we want to include in an upcoming playtest which will be available for our Patrons and Founders soon.
Basic combat and abilites
One Exoframe battlesuit with mixed abilities
Functional jetpack and glider
Mining resources using a Resource Extractor
Online gameplay with other players
Enemy entities with hostile AI
PvP (just in case the AI is too weak for our MLG players)
Movement system
We are currently working on a renewed movement system to deliver the best possible gameplay feeling. You can see a rough shot of how the player movement system and camera will behave together with the jetpack feature. We have added controller support so we can be prepared for a possible release on console platforms in the future.
Resource Extractor
This is our Resource Extractor concept. The Extractor will be used to mine and gather materials further used to craft desired equipment and upgrades. The obvious rule applies – the better material, the better equipment.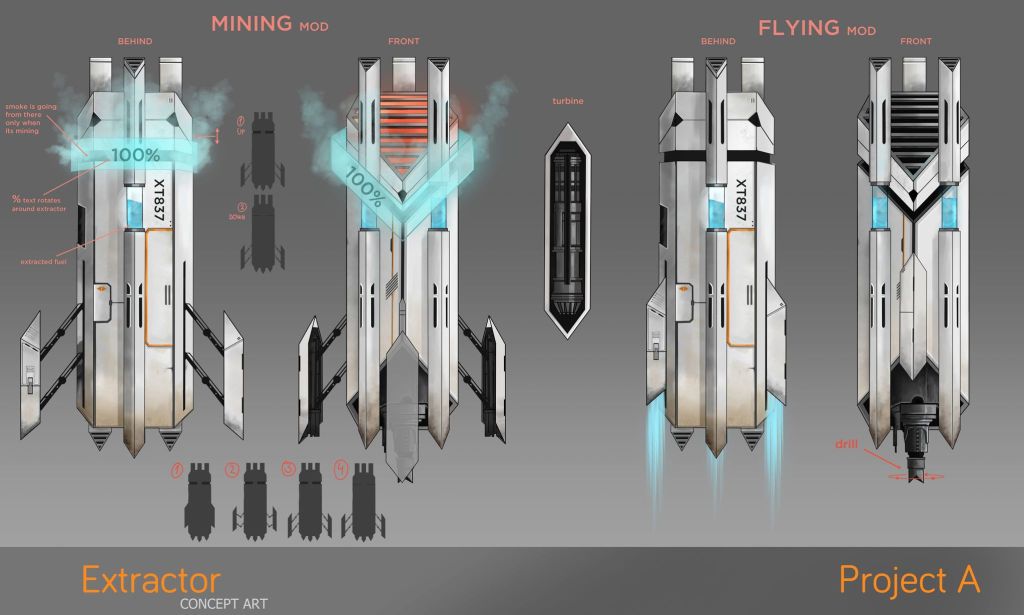 Medic Exoframe
Here we have a Medic Exoframe battlesuit equipped with healing capsules used to cure wounded players. Medics will be equipped with a healing gun distributing huge amount of nanites every second to provide immediate aid to an injured soldier on the field.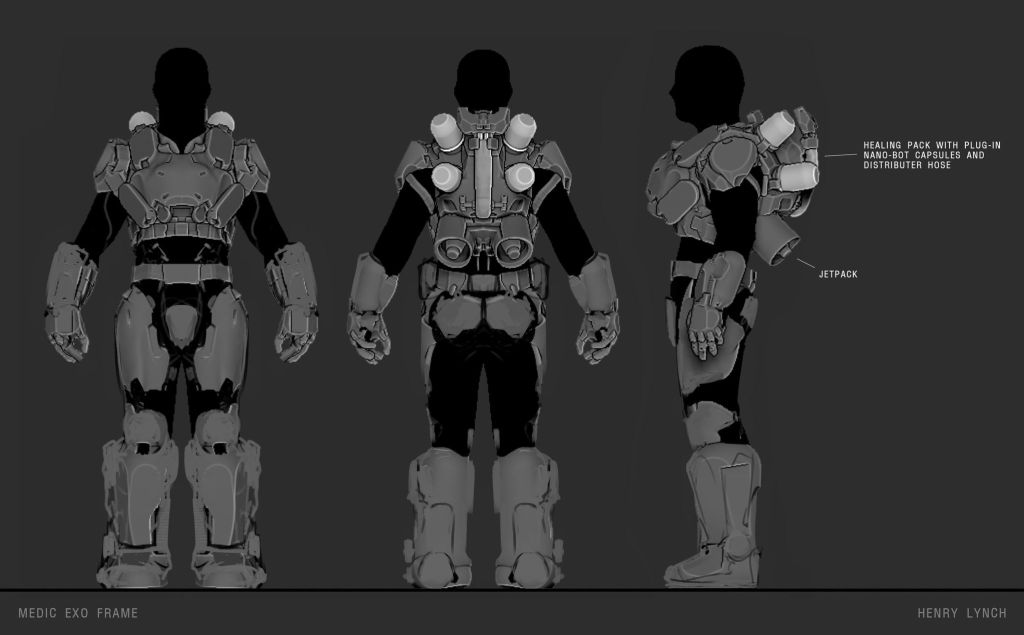 Vehicle System
Our team is constantly working on a functional vehicle system which will include variety of land vehicles ranging from nimble motorcycles to heavy armored transporters. Here is a taste of how our vehicle physics work in general. The way the driving style behaves differs based on the weight and other characteristics of a certain vehicle – for example, one seater quad bike will be much easier to handle than heavy vehicles able to transport more people. We have managed to create a driving model suitable to drive off-road with independent suspension which makes the car able to get over difficult terrain and harsh environment more easily. The car handling system also supports gamepad controls, just like the movement system.
Below the GIF, there are some ideas of how the games' motorcycles could look like. We have posted a poll on our Discord server, where most of our community voted for the motorcycle number 11. Go check out our server so you won't miss out on any future polls!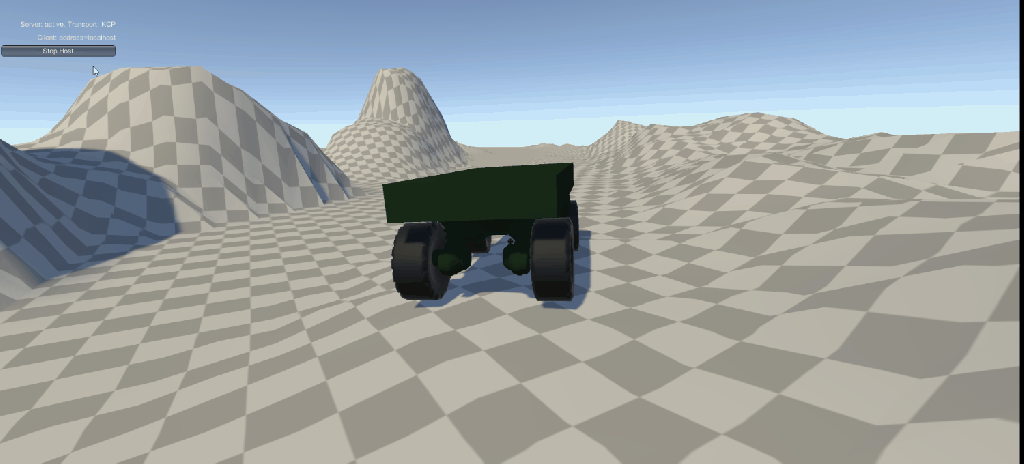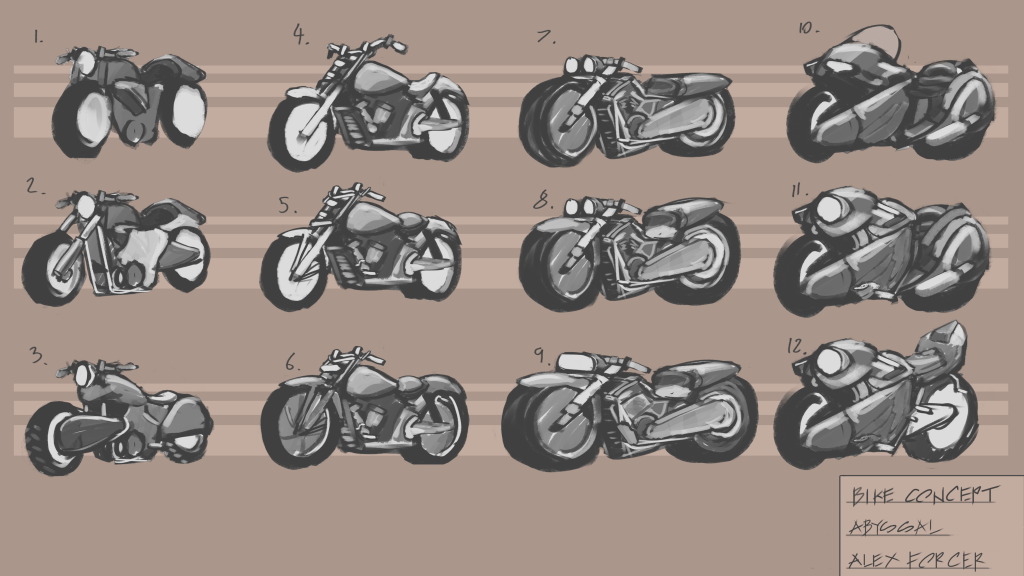 Thank you everyone for staying with us and following the project. We hope to see you soon in-game.😉